Virtual workshop regarding the Regional Soccer Complex on February 1st at 6:30 pm.  We will be sharing an initial field layout and would like to receive feedback from residents as well as anyone interested in the project.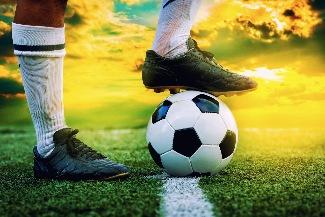 WWW.SIGNUPGENIUS.COM
---
Please join us for the Regional Soccer Complex Public Workshop on Tuesday, February 1st @ 6:30pm. This virtual event will provide information and seek feeback about a proposed Soccer Complex in...

Sports Complex background
The City Council recently approved the purchase of up to 20 acres on Phillip Road, Brookstone Drive and Durango Way in west Roseville. The City of Roseville currently owns the adjacent parcel north of the proposed 20-acre property.

The complex will add money to the city's General Fund through sales and occupancy tax revenue from out-of-town visitors. 

The sale is expected to be finalized in late Spring/early Summer. It's hoped that construction for the sports complex would get underway sometime in 2023. The complex will add to the growing number of parks in Roseville.
Please remind people to enter their email address so that we can provide a link to the meeting as well as inform them for future meetings/workshops.